Home
A World Class Engineering School in the Heart of the Nation's Capital
GW to Co-Lead a New $20 million NSF AI Institute 
The George Washington University is co-leading a multi-institutional effort supported by the National Science Foundation (NSF) that will develop new artificial intelligence (AI) technologies designed to promote trust and mitigate risks, while simultaneously empowering and educating the public. The NSF Institute for Trustworthy AI in Law & Society (TRAILS) unites specialists in AI and machine learning with systems engineers, social scientists, legal scholars, educators, and public policy experts. The multidisciplinary team will work with impacted communities, private industry, and the federal government to determine how to evaluate trust in AI, how to develop technical solutions and processes for AI that can be trusted, and which policy models best create and sustain trust. David Broniatowski, an associate professor of engineering management and systems engineering at GW, is the lead principal investigator of TRAILS at GW.
The new institute is expected to transform the practice of AI by encouraging new innovations that foreground ethics, human rights, and input and feedback from communities whose voices have previously been marginalized. The NSF, in collaboration with government agencies and private sector leaders, has now invested close to half a billion dollars in the AI institutes ecosystem—an investment that expands a collaborative AI research network into almost every U.S. state.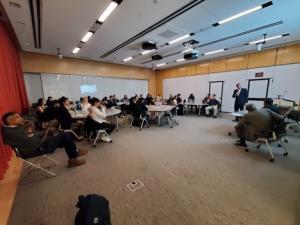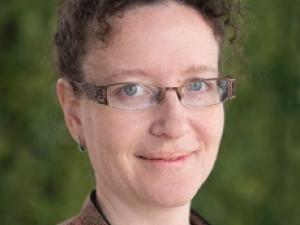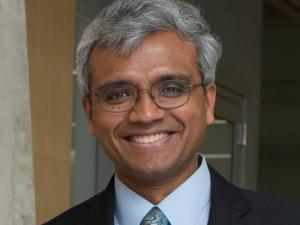 Circulating New Research Findings in Fluid Dynamics
November 22, 2023
The 2023 APS DFD Meeting occurred on November 19 through 21, 2023, at the Walter E. Washington Convention Center. It was brought to D.C. by GW's fluid dynamics group and co-chaired by Dr. Michael Plesiank.